Posts By This Author
Trump Administration Retreats on Census Citizenship Question
, 07-03-2019
In a stinging defeat for President Donald Trump, his administration ended its effort to add a citizenship question to the 2020 U.S. census, saying that it will begin printing forms that do not include the contentious query. But, nevertheless, Trump later indicated he would still try to get the "most vital" question included on the questionnaire.
Trump Jr. Was Told in Email Russian Government Was Behind Effort to Help Father's Campaign
07-10-2017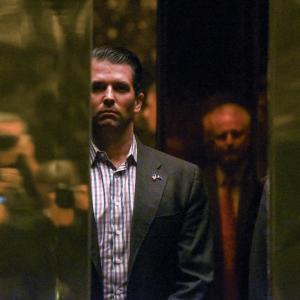 Donald Trump Jr. was told in an email before meeting a Russian lawyer who he thought had information damaging to Hillary Clinton that the material was part of a Russian government effort to help his father's presidential campaign, the New York Times reported on Monday.
Citing three people with knowledge of the email, the newspaper said publicist Rob Goldstone indicated in the email to President Donald Trump's eldest son that the Russian government was the source of the potentially damaging information, according to the Times.