Amy Fallas is a graduate student at Yale University in the Department of History, and specializes in Modern Middle East History. Currently, her research focuses on religious history in Egypt during the late nineteenth and twentieth centuries. She has lived and studied across the Middle East, including Morocco, Egypt, and Oman.
Posts By This Author
Syria's Christians Reckon With Survival
06-26-2018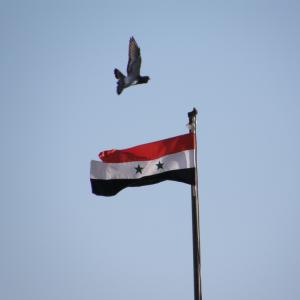 Given the extreme physical and existential threats facing Christians in Syria, support for Assad and the Syrian Army likely come as a surprise to those who view the state as a primary cause for the community's plight. Why would a group frequently targeted for state-sanctioned violence continue to pay lip service to a murderous regime?
Targeted Yet Faithful: Egypt's Copts, Wary of Restrictions, Celebrate Virgin Mary Feast
, 10-10-2017
In Egypt, religious identity is stated on each resident's identification card. Egyptian names often reflect religious affiliation, and many Christians have Coptic crosses tattooed on their wrists. These cultural norms were practice before the increase in violence, but the introduction of rigorous screenings, checkpoints, and religious "profiling" has made these differences more acute.