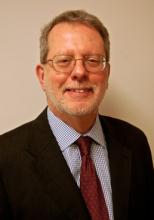 In the perfection of hindsight, I see that I was clueless when I knelt before the Episcopal bishop of Indianapolis on a snowy December night 36 years ago and claimed my prize: ordination as a priest.
I had no clue how to serve a congregation. Other than planning Sunday worship — the easiest of all clergy tasks — I was unprepared.
How to make a hospital visit; how to lead a council whose only instinct was not to spend money; how to grow a church; how to comfort the lost and to humble the found; how to hear what the world needed from us — I knew none of it.