us conference of catholic bishops
U.S. Catholic bishops have welcomed the Obama administration's tentative agreement aimed at limiting Iran's nuclear ambitions.
As the Senate takes up a heated debate over gun control and background checks, Catholic bishops have used the months since the Newtown school massacre to push gun control in email blasts and Senate Judiciary Committee testimony. But among the Catholic faithful, not everyone supports gun control measures.
Call them the NRA Catholics.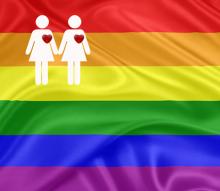 Five key Catholic bishops are opposing the newly authorized Violence Against Women Act for fear it will subvert traditional views of marriage and gender, and compromise the religious freedom of groups that aid victims of human trafficking.
The act, which was signed into law by President Obama on Thursday, is intended to protect women from domestic violence, sexual assault and human trafficking, and allows the federal government to spend money to treat victims and prosecute offenders.
That language disturbs several bishops who head key committees within the U.S. Conference of Catholic Bishops that deal with, among other issues, marriage, the laity, youth and religious liberty.But for the first time since the original act became law in 1994, it spells out that no person may be excluded from the law's protections because of  "sexual orientation" or "gender identity" — specifically covering lesbian, transgender and bisexual women.
BALTIMORE — After sweeping setbacks to the hierarchy's agenda on Election Day, New York Cardinal Timothy Dolan on Monday told U.S. Catholic bishops that they must now examine their own failings, confess their sins and reform themselves if they hope to impact the wider culture.
"That's the way we become channels of a truly effective transformation of the world, through our own witness of a repentant heart," Dolan, president of the U.S. Conference of Catholic Bishops, told the 250 bishops gathered here for their annual meeting.
"The premier answer to the question 'What's wrong with the world?' is not politics, the economy, secularism, sectarianism, globalization, or global warming … none of these, as significant as they are," Dolan said, citing many of the issues that have become favorite targets of the hierarchy.
By tradition, the storied Al Smith Dinner has provided a few hours of comic relief from the angry volleys of the campaign trail – a white-tie charity banquet held in the weeks before Election Day, hosted by the archbishop of New York and featuring speeches by the two presidential candidates on the condition that they lob nothing more than good-natured jibes.
But the Catholic hierarchy's fierce feud with President Obama, abetted by the increasingly sharp tone of the 2012 elections, is threatening to invade this demilitarized zone and give New York Cardinal Timothy Dolan a case of pre-dinner agita.
Dolan has reportedly extended an offer to Obama (as well as his Republican opponent, Mitt Romney) to attend this year's dinner at the Waldorf-Astoria, scheduled for Oct. 18, and the president has accepted. That has mobilized abortion opponents, who view Obama as the worst thing since Roe v. Wade and an enemy of religious liberty because of his administration's controversial birth control mandate.
The Rev. Frank Pavone, head of Priests for Life, a leading abortion opponent based in Staten Island, said on Aug. 6 that "the polite putting aside of differences for a while amounts to scandal."
The U.S. Conference of Catholic Bishops (USCCB) released a letter  to Congress on Monday concerning unemployment benefits. Bishop Stephen E. Blaire of Toledo, Ohio, the letter's signatory, makes the argument that unemployment benefits are a "right to life" or pro-life issue.
This is a time of "prolonged and pervasive economic pain." The letter cites the median length of joblessness as 10 months and that there are 4 job seekers for every 1 job opening. Blaire then quotes from Pope John Paul II's encyclical Laborem Exercens:
The obligation to provide unemployment benefits, that is to say, the duty to make suitable grants indispensable for the subsistence of unemployed workers and their families, is a duty springing from the fundamental principle of . . . the right to life and subsistence.
If Glenn Beck still had that black board, Pope John Paul II might end up receiving the posthumous honor of having a smiling photo added to it.
Yes, the Obama administration is going to have differences with some of the Catholic bishops. But that doesn't mean it's a war.
The Governor should know that if he was elected President he would have some big problems with the bishops as well.
Remember when Perry boasted about how many people had been executed in Texas? And how the crowd responded by cheering?