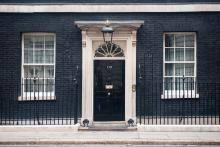 The bishops released the private letter they sent to Cameron last month after the Prime Minister's office failed to reply.
In it they called on the prime minister to increase the number of refugees that Britain is prepared to take in over the next five years — the expected lifespan of the parliament.
Specifically, church leaders called on the prime minister to absorb an additional 30,000 refugees, far beyond the 20,000 Cameron had committed to, and to consider involving the church in a national effort to "mobilize the nation as in times past."
David Walker, Bishop of Manchester told the BBC Oct. 18 that the figure of 50,000 was acceptable to his parishioners and was, he said, "sustainable" on a national basis.