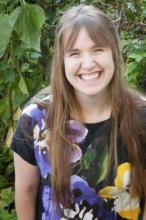 Editor's Note: Anne Marie Roderick tells her story of why she's NOT part of the 20 percent of Americans who identify with "no religion in particular." Find more stories (or share your own) HERE. Read about the study HERE.
It's not surprising that a third of my peers say they are religiously unaffiliated. Our religious lives are too complex these days to fit in neat boxes with one-word labels.  I may be a "Christian," but does that mean that I am like other Christians? Not necessarily.
There is sometimes more truth in being a "none" — in stating what we are not — rather than trying to pin down exactly what we are. But, I choose to affiliate anyway. Here's why I am not a "none:"