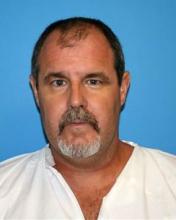 Tony Rackauckas, Orange County District Attorney, held a press conference to announce his intent to seek the death penalty for Scott Dekraai, who killed his ex-wife and seven others at Salon Meritage in Seal Beach on Oct. 12.
   
"There are some cases that are so depraved, so callous, so malignant that there is only one punishment that might have any chance of fitting the crime," said Rackauckas. "When a person, in a case like this, goes on a rampage and kills innocent people in an indiscriminate bloody massacre, I will of course seek the death penalty."

He added, "This is the only way our society can get anything approaching justice for the victims, their families, the town of Seal Beach, and the larger community."

If justice means putting Dekraai on a gurney and executing him, the victims, their families and everyone else hoping for that outcome should face the cold hard fact that they are in for a long wait.