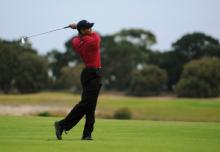 It amazes me how many Christians are willing to criticize those who have fallen. It seems that the Christian army are far too willing to shoot the wounded.
But shouldn't we be the first ones to come alongside those who have fallen to show mercy, love, grace and compassion? Of all people in this world, shouldn't Christians always root for restoration?
Central to the Christian faith is the claim that all men and women are sinful and broken, but through God's mercy they are on the mend and experiencing new life. Those who follow Jesus claim God's saving grace and forgiveness. Why is it then, so many seem unable or unwilling to give it?