three kings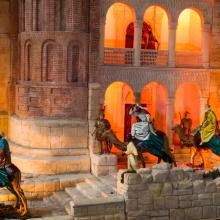 The wise men decided not to collaborate in facilitating Herod's raid on the holy family. No doubt God would have found another way to protect Jesus, to ensure that Jesus grew up to accomplish his saving work in the world. But it is significant to acknowledge, especially in our particular moment in time, that God chose to move this salvation story forward through these holy non-collaborators. Somehow the wise men realized, whether by recognizing Herod's duplicitousness or taking seriously the warning that came to them in a dream, that it would be unjust and unwise to serve as Herod's enforcers.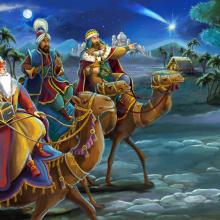 Ah, Christmas! The most wonderful time of the year. A time to gather with family and friends, and, with a smile on our faces, pretend we aren't quietly measuring who received the best present and which relative really, really needs to stop drinking. A time to hang tinsel and baubles from the tree, and a time to hang up our hopes of losing that last 10 pounds this year. Such a joyous season!
The real point here is that Christmas is what we make of it. For Christians, however, there are some very specific things you can't do if you want to actually honor and follow the person we celebrate this season. So, I give you my "10 Things You Can't Do AT CHRISTMAS While Following Jesus." As with my other "10 Things" lists, this is not intended to be a complete list, but it is a pretty good start.