theological schools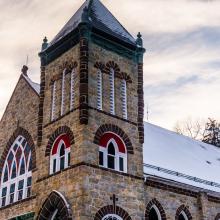 According to the Broken Silence survey (commissioned by Sojourners and IMA World Health), faith leaders play a key role in preventing and responding to such violence. Though a majority of respondents reported feeling ill-equipped to deal with issues of sexual and domestic violence in their congregations and communities, an overwhelming majority of faith leaders (81 percent) indicated that they would take appropriate action to reduce such violence if they had the training and resources to do so.
This gap is precisely why seminaries and divinity schools are essential to addressing domestic abuse and sexual assault. Your theological schools can and must take the lead on educating more faith leaders about sexual and gender-based violence.
In his seminal 1974 book Models of the Church, theologian Avery Dulles offered five paradigms, or "models," each of which called attention to certain aspects of the worldwide Christian church. The church, Dulles wrote, is in essence a mystery -- a reality of which we cannot speak directly. Thus we must draw on analogies to understand the church in deeper ways.
Dulles developed five models, drawing on a range of theological schools and traditions, both Protestant and Catholic, to illuminate different aspects of the church. His models included church as institution, mystical communion, sacrament, herald, and servant. Dulles was careful to point out that no single model, by itself, adequately paints a complete picture of the church; each contains important insights about the nature of the church.