Susan B. Anthony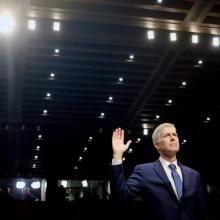 In Trump's first nominee, Judge Neil Gorsuch, abortion foes were convinced they had the jurist who would fulfill Trump's campaign promise to appoint justices who would deliver the reversal they have worked decades to achieve. But now, after last week's hearings before the Senate Judiciary Committee, some are voicing concern that Gorsuch might not be such a reliable anti-Roe vote after all.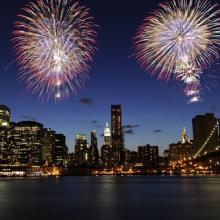 I love the 4th of July! It's coming around again quickly, and I'm seriously deciding where I'm going to be based on which city has the best fireworks. I know. It's a little crazy for someone who preaches about peace to yearn for a celebration attached to a war. But there's something about the 4th that reminds me of the sacrifice that freedom requires in our fallen world.
Growing up our family would pack up the van (or minivan as we got older) and make the pilgrimage to the beach in Cape May, N.J. They knew how to do fireworks. Spectacular! Later, in college, while on summer mission project in New York City, I watched the Macy's celebration from a rooftop on Roosevelt Island — choreographed fireworks as they played the Star Spangled Banner on the radio! I wept. To this day, I shed a tear when I imagine the moment when the rocket's red glare, the bombs bursting in air, gave proof through the night that our flag was still there. It gets me every time.
But, recently I stopped and thought for a minute: "Why is it that, when I think of the founding of our nation, the faces I see in my mind's eye are all men (with the exception of Betsy Ross)?"