Stephen Fincher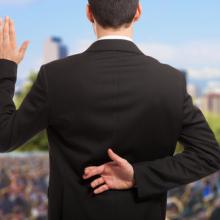 Yesterday, before Republicans in the House of Representatives voted to push through a plan to slash nearly $40 billion from the food stamp program, Jim Wallis said we would keep an eye on which way of our elected officials voted.
"We will be watching who votes against feeding the hungry this week and will remember to bring that to public attention when they run for re-election. We will be doing our own faith count today. Stay tuned for the results."
Well here are the results. The plan passed narrowly, 217-210 — with all the yea votes coming from the Republican side. Fifteen Republicans joined with the Democrats against the plan.
So, who voted for that $40 billion cut to the food stamps program, which would kick an estimated 4 million hungry people out of the program next year? Here's your list. Is your Congress member on it?
If you know the facts and faces of the hungry families that are helped by SNAP, I believe it is a moral and even religious problem to vote to cut them. The Bible clearly says that governmental authority includes the protection of the poor in particular, and instructs political rulers to promote their well-being. So the argument that the poor should just be left to churches and private charity is an unbiblical argument. I would be happy to debate that with any of our conservative Congressmen who keep telling our churches that we are the only ones who should care for the poor. To vote against feeding hungry people is un-Christian, un-Jewish, and goes against any moral inclination, religious or
Finally, for politicians to defend these SNAP cuts because of our need to cut spending generally is un-credible and incredible.
These same politicians are not willing to go to where the real money is: the Pentagon budget, which everyone knows to be the most wasteful in government, or the myriad subsidies to corporations, including agribusiness subsides to members of Congress who will be voting to cut SNAP for the poor.
Tea Party-elected Rep. Stephen Fincher, (R-Tenn.), who likes to bolster his anti-poor rhetoric with misused Bible verses, collected $3.5 million in farm subsidies between 1999 and 2012, according to the New York Times. Fincher is helping to lead the effort to cut food stamps to working families with children by illogically quoting: "The one who is unwilling to work should not eat," all the while collecting millions of dollars in agricultural subsidies. Congressman Fincher's position is hypocritical — and it's this kind of hypocrisy that makes Christians look bad and turns young people away from the church.
You see, for many House conservatives this isn't really about SNAP, but about their opposition to the idea that as a society we have the responsibility to care for each other, even during the hard times or when resources are few. Conservatives know their ideas for privatizing Social Security or cutting funding to Medicare and Medicaid are politically unpopular, but their ideology of individualism that borders on social Darwinism remains unchanged. SNAP is the perfect target for them. The image of what it does and whom it serves has been widely distorted by the media, while the people who benefit from it have little influence in the halls of Congress and pose little risk to the political careers of Republican members.