spiritual reflection
Activist pastor Gardener C. Taylor on lessons learned in a long life of faithfully taking the side of the oppressed.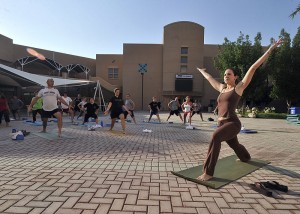 Just a few days after I returned from my respite in the mountains, Israeli forces killed eight Turkish nationals and one American on a Gaza-bound aid flotilla. Protests erupted all over Israel and Palestine.
In the midst of this tragic chaos I found myself visiting my yoga center more often than usual, hoping to find another glimpse of the peace I had tasted so vividly just a few days before. Perhaps these wise, centered people could offer a perspective that would look forward to a vision of understanding, or reconciliation -- a vision too often missed by politicians, military officials, media, and even activists.