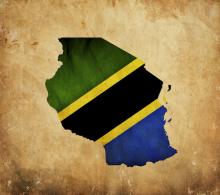 I spent an entire day a couple of months ago in an outpatient clinic (I'm fine; thanks for asking). I met a lot of nurses, and every one of them was excellent.
When Velda came to take away the remains of my lunch, I offered her my untouched can of ginger ale.
"I don't drink soft drinks," she replied. Since I rarely do either, we started chatting.
Velda grew up in Tanzania, moved to Belgium, spent several years in London, and finally came to the United States. She returns to Tanzania regularly, and she is not happy with what she sees.
"I grew up eating lots of vegetables," she told me. "We might have had ice cream once every three years. But now people are eating American-style junk food. They don't know it's not good for them."