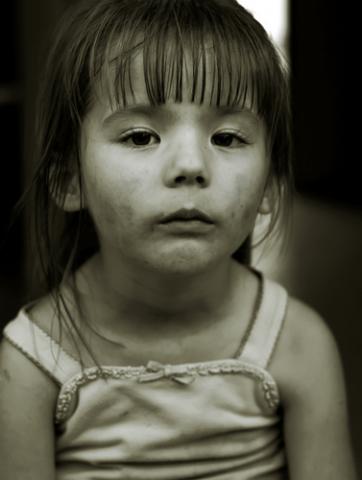 SOON AFTER Dr. Michael Hendryx assumed a professorship of health policy management at West Virginia University, he started hearing stories of sick people in Appalachian communities near mountaintop removal coal mining operations. Finding no scientific research that examined the correlation between mountaintop removal and community health, Hendryx and his colleagues began overseeing family health surveys and compiling health data from the Centers for Disease Control and Prevention.
Since 2011, Peter Illyn of Restoring Eden (Christians for Environmental Stewardship) has recruited and led student volunteers from Catholic and evangelical Christian colleges in conducting door-to-door community health surveys for Hendryx's research. Typical volunteer experiences, according to Illyn, include "aha" epiphanies and deepening conversions to God's justice. Alex Gerrish, a recent Samford University (Birmingham, Ala.) graduate, recalls a searing experience. Her survey team visited a home located close by two mountaintop removal (MTR) operations, where a mother answered the door. She said, "I'm trying to get my son down for a nap," explaining that her two-year-old had a heart defect. "Now's not a good time to talk." Two days later the team revisited the home to be met by an older, tear-stained woman. "I'm sorry," she said. "My grandson passed away a couple days ago." He never woke up from his nap. As Gerrish stood in shock, she recalled the statistics on high birth-defect rates in communities with mountaintop removal operations.
Now, more than two dozen published peer-reviewed studies show a high correlation between populations living amid MTR operations and very high rates of morbidity, asthma, chronic obstructive pulmonary disease, heart disease, cancer, and birth defects.
MOUNTAINTOP removal is a method of extracting thin seams of coal from mountains in West Virginia, eastern Kentucky, southwest Virginia, and eastern Tennessee. More than 5 million pounds of explosives each day blast mountains apart, spewing vast quantities of harmful silica and aluminum compounds into the atmosphere. Coal is separated and hauled out—the remaining huge quantity of rock rubble is typically bulldozed down into adjacent valleys and streams.
The coal industry trumpets its high- paying jobs while ignoring the depressing realities on the ground. According to the "Well-Being Index" produced by Gallup and Healthways, touted as "the first-ever daily assessment of U.S. residents' well-being," the congressional districts with the most mountaintop removal—West Virginia's 3rd and Kentucky's 5th—are the lowest rated districts in the country. The two districts are also the nation's lowest ranked in the subcategories of physical health, emotional health (happiness), and life evaluation (hope). These districts have some of the highest levels of poverty in the nation, along with other dismal statistics such as massive population out-migration and high rates of drug abuse.
More than 300,000 West Virginia residents learned on Jan. 9 that a toxic leak from Freedom Industry's chemical storage tanks entered the downstream intake for their drinking water. Furthermore, they learned that the human health effects of the principal chemical, 4-methylcyclohexane methanol—a major ingredient in coal preparation—were inadequately studied. Warned not to drink or bathe, people scrambled for bottled water, schools and restaurants shut down, and hospital emergency rooms filled with people suffering skin rashes, vomiting, and diarrhea.
The West Virginia Department of Environmental Protection had never inspected the chemical storage tank site in decades of operation. State policymakers beholden to dominant coal, gas, and chemical industries persistently push back on environmental and safety regulations, including what they call the "war on coal" by the EPA. Ironically, the very day the chemical leak was discovered, all three West Virginia members of the U.S. House of Representatives voted for a bill to weaken hazardous-substances cleanup.
But challenges to the autocratic rule of the coal industry are rising as more such stories emerge and more independent studies are done. Gathering strong data is a precursor to improving public health through public policy. Many of those involved in community health in Appalachia are pushing for national legislation to freeze new mountaintop removal permits and initiate a major federally sponsored health study of communities with mountain removal operations.
The grip of King Coal will be loosened as people of good will throughout the nation step up in justice advocacy for the people of Appalachia who live in a besieged corner of degraded environment, sickness, and futility. 
Allen Johnson lives in West Virginia and is co-founder of Christians for the Mountains.
Image: Dirty faced girl, photomatz / Shutterstock.com