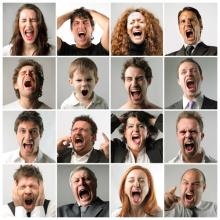 Shrill voices, backed by vast ad spending, are trying to turn Americans against each other. And not just in vocal and behavioral disagreement, but to a depth of fear and hatred that could turn violent with little provocation.
Is it working?
To judge by the shrill echoes of shrill voices, the right wing is arming for battle, with God on their side, the flag as their shield, and the future of a white Christian nation at stake. Foolhardy politicians egg them on, and the greedy rich seem to believe that they can turn this hatred on and off to suit their quest for tax breaks.
Do the shrill represent any force larger than their own passions? Will the common-sense middle prove more durable and extensive than zealots want to believe?