prophesy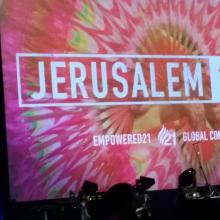 Christine Caine gave a passionate and prophetic call for the church to be continually changing, even while at its core, it is "the same." That constant change is driven by God's continuing call to be sent as witnesses in the world. "We want power," she told the spiritually hungry Pentecostals gathered before her. "But we don't know what it's for." It's not for ourselves, not for our own spiritual ecstasy. The power of God's Spirit is given for us to be witnesses to God's transforming love. And one can't change the world without being in the world, instead of running from it. "We're not here," Christine Caine proclaimed, "to entertain ourselves."
You could feel how her words stuck a deep chord within the crowd of those listening. I walked over to sit by a friend who is bishop of a large Pentecostal church. "This is the best word that's been spoken," he said to me. And that's after we had heard eight world famous Pentecostal preachers.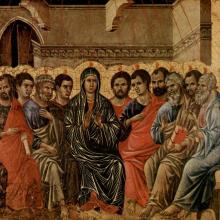 For those who re-discover their faith by taking seriously the vision offered in the second chapter of the book of Acts, the Occupy movement may appear to them as the New Pentecost. Note the similarities between the ancient story and the contemporary movement:
In Acts, the emergence of new power occurred when the "gossip" about the Resurrection became a life-empowering message that transcended all lingual differences: "each heard in his own language." Likewise in Occupy Wall Street: in the development of a new means of communication, people of diverse backgrounds both spoke and heard in a common language. It was, indeed, a New Pentecost.