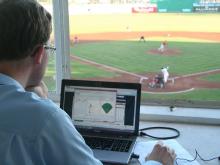 Religion is notoriously behind on nearly every societal curve there's ever been. Some say that's a good thing, as it's supposed to be countercultural.
But there's a difference between pandering to cultural trends and being tone-deaf or willfully ignorant. And as one of my old grade-school counselors once said: when you know better, do better.
If we look around us we know that there are better ways to employ the resources we have to affect positive social change, deepen discipleship, and strengthen community of many kinds. But we adhere to mid-twentieth-century models and understandings of how the world works, then look around, asking ourselves why no one cares anymore.
It's time for Moneyball church.