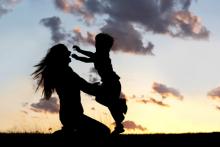 We all know heartache. It's one of our shared experiences. We love someone, and our hearts ache with them and for them at times. Other times, we feel heartache because of them. It's all part of it.
To have a heart that loves is to have a heart that aches.
One of the great stories about aching hearts involves a prodigal son. It's a story about love and heartache — which means it's a story about all of our lives.
When the son returns home from spending his father's money so recklessly and completely, he gets a totally unexpected response. Instead of being shunned or judged, he's welcomed back with a tearful hug and a rowdy party.
A hug and a party? How could this be?
It's what happens when someone loves you so much that their heart aches.