Obama budget
There might be big changes coming to the United States food aid program this year, and it could save millions of lives.
U.S. food aid, which began in the 1950s, spends an average of $2 billion a year* and has done much to prevent hunger and starvation across the globe. However, it has also been criticized for being inefficient, wasteful, and even self-serving.
Currently, up to 75 percent of the money we spend on food aid has to be used to pay for purchasing food from American farmers and shipping them overseas. This food saves lives, yes, but up to 16 percent of the money is spent on shipping. To make matters worse, American commodity crops are often significantly more expensive than food bought elsewhere.
Without such high requirements for American commodities, more money could go to buying food and saving lives. In fact, the United States is the only donor country to mandate by law that a certain amount of its donations must support its own economy.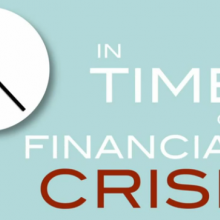 Rep. Paul Ryan's (Chairman of House Budget Committee) FY2012 plan, A Roadmap for America's Future, garnered princely praise in early April 2011, but it was quickly trailed by intense scrutiny when Ryan's botched math and skewed priorities became apparent upon his budget's review. Hailed as visionary and courageous upon submission, Ryan's budget plan ultimately revealed his ideologically entrenched disregard for the poor.
A few weeks ago President Barack Obama announced his FY2013 Budget. Within a few weeks, Ryan will submit his FY2013 budget plan for review. Dr. Ronald J. Sider's new book, Fixing the Moral Deficit (February 2012), comes just in time!
Sider has offered practical, balanced, and highly informed guidance for Christian engagement in the public sphere since publication of his first and seminal book, Rich Christians in an Age of Hunger (1977). Sider draws from his Just Generosity: A New Vision for Overcoming Poverty in America (Sider, 1999) to lay the philosophical foundation for this latest analysis in Fixing the Moral Deficit.
Sider starts with a simple premise: We have a deficit crisis. We also have a poverty crisis. Together these crises are producing a moral crisis in America.