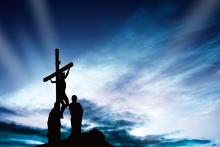 "Christianity" is often used to manipulate, control, shame, judge, and hurt others. It's influenced by politics, popularity, wealth, success, pride, hate, fear, selfishness, and a desire for power. The poisoning of our beliefs — or theology — happens subtly, under the pretense of tradition, teaching, education, discipline, authority, respect, and religion.
We often treat theology similar to politics, where our beliefs and doctrines are based on which ones benefit us the most.
We strive to get everything we can from our faith, and this can lead to spiritual narcissism, where we become obsessed with maximizing the benefits for ourselves while withholding them from others.
Rarely do we adhere to — or agree with — theological ideas that benefit someone else more than us. Sacrificing our own comforts for the sake of others is absurd — which leads to a sense of divine favoritism.