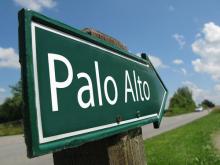 Forget Wall Street. Today's "best and brightest" are heading to California's Silicon Valley and New York's Silicon Alley, and to a few other tech-startup hot spots.
Thousands of aspiring engineers, web developers, designers and marketers live in dormitories, work in open-floor bullpens, attend coding competitions to enhance their skills, and work hours that defy body chemistry. It sounds like fun.
Some work on projects that make a positive contribution to society; some are coding games, entertainment apps, and schemes to monetize friendships.
They take stock for pay and wait for the magic letters "IPO" to appear. Meanwhile, their employers fight for their loyalty with free food and party-on office cultures.
The brass ring they chase looks like Marissa Mayer, the 37-year-old former Google star who was tapped to lead Yahoo out of its extended doldrums. Like any public person, Mayer is painted in stark colors: as both immensely talented and merely lucky, an inspiring leader and a rude monster, likely to succeed and sure to fail.