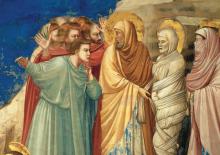 This Sunday is an important milestone for me. It's the day I no longer risk losing health insurance.

I left my last job-with-benefits when I was 51 years old. I'd been commuting an hour and a half each day, and I was worn out. My husband had excellent health insurance, and publishing jobs were plentiful.

Six weeks after my job ended, however, the dot-com bubble burst and jobs everywhere started to dry up. In 2003, I discovered I had a great big pre-existing condition — a defective heart valve and an aortic aneurysm that would eventually require surgery. I became uninsurable except through my husband's employer (and mine, should I ever find another job).
And then in 2008, the year I turned 60, the whole economy tanked. I realized I was now entirely dependent on my husband's employer for health insurance, since I would probably never again have a job-with-benefit.