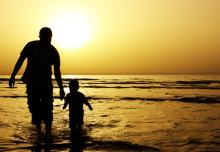 It's a constant story line involving powerful men in politics, sports, business, and even religion: they behave with utter disregard for the dignity and humanity of women, using and abusing them at will, and somehow believe that — as men — they are entitled to do so. These men seem to think that the ordinary rules of decent behavior do not apply to them. We have a never-ending avalanche of disgusting stories about men cheating on their spouses and the mothers of their children, abandoning old wives for new ones, practicing serial philandering as a way of life, sexually harassing and assaulting women, physically abusing them, and even committing rape.
And now we have the boys, high school football players from Steubenville, Ohio. As a father of two boys, one now a high school athlete, and as a Little League baseball coach, I was especially fixed on this very sad and brutal story of a 16-year-old girl being sexually assaulted by two high school football players after she had passed out from drinking too much. When the girl woke up the next morning, she was horrified to see herself naked all over social media with Tweets everywhere about her and what had happened, from the boys who assaulted her and those who watched. The boys' lawyers pleaded that she didn't say no; but the judge concluded that when you assault a girl who is unconscious, and can't say no; it's called rape.
The judge made the right decision. Rape is rape.