hindu monk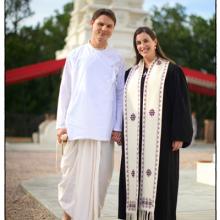 Growing up Baptist, J. Dana Trent heard plenty of warnings about interfaith romance.
Marrying the wrong person — known as being "unequally yoked" — could ruin your faith and your marriage.
But three years after marrying a former Hindu monk, Trent says she's a better Christian than ever.
"I had become complacent in my Christianity," said Trent, an ordained Baptist minister. "Now my religion and spirituality have become much more integrated in my life."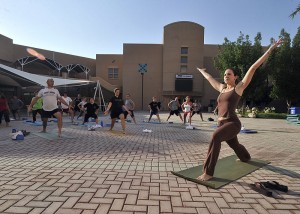 Just a few days after I returned from my respite in the mountains, Israeli forces killed eight Turkish nationals and one American on a Gaza-bound aid flotilla. Protests erupted all over Israel and Palestine.
In the midst of this tragic chaos I found myself visiting my yoga center more often than usual, hoping to find another glimpse of the peace I had tasted so vividly just a few days before. Perhaps these wise, centered people could offer a perspective that would look forward to a vision of understanding, or reconciliation -- a vision too often missed by politicians, military officials, media, and even activists.