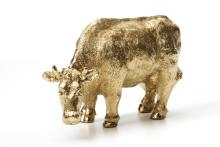 To avoid conflict, it is suggested that friendly conversation omits three things: money, politics, and religion.  However, it's no secret that in current Washington discourse two of these things seem to be indefinitely intertwined. I'll give you a hint — it's not "money and religion."
In the past decade, the intimate relationship between money and politics has infiltrated the public sphere at an alarming rate: corporations set public policy agenda items, super PACS have unlimited reign over campaign finance, and just 0.4 percent of the U.S. population is responsible for funding 63 percent of candidate campaigns, political parties, and PACs.
But what do money and politics have to do with religion? Patrick Carolan, Executive Director of Franciscan Action Network (FAN), explained last week to a group of faith leaders at Catholic University why faith, money, and politics are interconnected.