fried chicken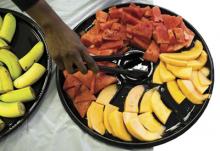 From Mississippi to Kentucky coal-mining country, churches are taking on the public health crisis of obesity.
One of the most precious artifacts I have in my office isn't an ancient coin or oil lamp. It is a business card. From northern Iraq.
The unfolding coal mine disaster in West Virginia has me constantly checking the news for updates on the plight of our fellow Americans who are victims of this latest tragedy.