first baptist church
In one of his last official acts, President Obama has designated Sixteenth Street Baptist Church, and other civil rights landmarks in Birmingham, Ala., as the Birmingham Civil Rights National Monument.
The designation protects the historic A.G. Gaston Motel in that city, where the Rev. Martin Luther King Jr. and other civil rights leaders had their 1963 campaign headquarters, as well as Kelly Ingram Park, where police turned hoses and dogs on civil rights protesters. And it includes the Sixteenth Street Baptist Church, where four girls died in 1963, after the Ku Klux Klan detonated 19 sticks of dynamite outside the church basement.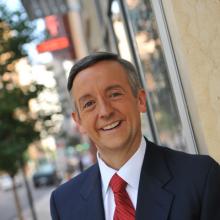 So much for turning the other cheek.
After evangelical icon Tim Tebow canceled his scheduled appearance at First Baptist Church in Dallas because of controversial remarks made by senior pastor Robert Jeffress, the pastor appeared to fire back at the New York Jets quarterback in his sermon on February 24.