faith-based mobilizing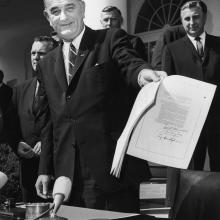 I had a conversation with a young woman I met at a conference recently. The conversation rocked me.
I represented the faith voice on a panel at a major secular conference for philanthropists. The panel focused on the question: "What are we not talking about?"
One of my colleagues focused on the nonprofit sector's inability to make real just change in our world because they are bound by the interests of donors who are, themselves, part of the 1 percent. Another colleague focused on the glut of nonprofits offering similar services in otherwise abandoned communities. I focused on the need for social movements to bring about a more just world and the role of faith communities in those movements, in particular.