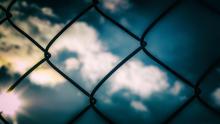 I walked across the school yard and through the ominous painted doors of St. Athanasius Elementary School for the first time. My mother and I had walked hand in hand the long city block from home to the school, across the school yard, through the entrance, down the hallway, heels now echoing against linoleum and lockers as the smell of chalk and mimeographed copies wafted from each classroom we passed.
We entered my second-grade classroom where I was greeted by the teacher who told me to take my seat four heads from the front. That seat was my second home for half of every day for a year.
I had high hopes for second grade. At the very least, I hoped it would be safe. It wasn't.
The girl who sat behind me demanded 25 cents per day to be my friend — or else. But worse, the white woman charged with teaching our classroom full of African-American children ruled us as if we were in her military camp … or worse… prison.
My teacher once punched me in the back because I forgot to hand in an assignment — in second grade.
Now take that single act of aggression and magnify it: a punch in the back becomes a suspension, an expulsion, or an arrest. Then systematize it. Call it a "Zero Tolerance" policy and spread it across 90 percent of schools in the United States. Then apply the policy inequitably, such that African-American children are punished at higher rates and more severely than white children. That is what happened when the culture of severe punishment promoted by the Tough on Crime movement permeated education systems throughout the 1990s.