curiosity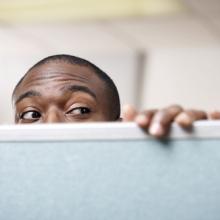 Every day, my previously stable faith is replaced with a little more hungry curiosity. I consider this progress.
I posted this brief statement on my Facebook and Twitter accounts yesterday and promptly received quite a bit of interest in return. Not surprising, really, that my typical readership would resonate with such a claim, but I also found some surprising affirmations from those I would not have expected to appreciate my sentiments.
I write fairly often about moving away from emphasis on a propositional faith and toward one that is more implicitly lived out in our daily experience. Said another way, I would much rather have the teachings and values shared by Jesus revealed through my actions and through what people see in me, rather than simply through any particular rhetoric that I offer them as an act of persuasion, or even coercion. This is also selfishly motivated, as I am increasingly convinced that, whereas a faith centered on the proclamation and defense of particular statements is one that lends itself to inertia, a way of life that reveals your values without explicitly having to state them is both more compelling to others and more fulfilling for ourselves.
Betsy Shirley talks to author Francisco X. Stork about helping young adults ask the hard questions.