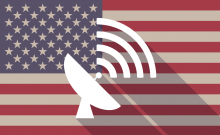 The Senate debate period on the Patriot Act ran past midnight Sunday night, effectively allowing three provisions of the controversial act to expire. Despite warnings of national security risks, "it is clear that the lapse will not come close to debilitating counterterrorism efforts," according to CNN.
The NSA's bulk data collection program was one of the provisions to expire, officially shutting down by 8 p.m. Sunday night. 
The Senate is expected to restore some form of these provisions by midweek.