christian churches together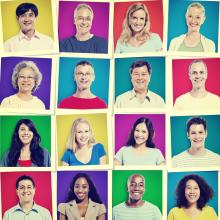 The 6.5 million people in the greater Houston area now surpass New York City and Los Angeles as the most racially and ethnically diverse urban area in the U.S. That's the site where a broad spectrum of U.S. church leaders met this week to consider the impact of immigration on their congregations, and on the rapidly changing expressions of Christianity within North American culture.
The group gathered at the annual convocation of Christian Churches Together in the USA, which includes the leadership of the U.S. Catholic Conference of Bishops, several Pentecostal and evangelical denominations, the Orthodox Churches, some Historic Black churches, and nearly all the major historic Protestant denominations. All of these are experiencing the impact of immigration. Most dramatically, for instance, 54 percent of millennials — those born after 1982 — who are Catholic are Latinos. Of the 44 million people living in the United States who were born in another country, 74 percent are Christian, while only 5 percent are Muslim, 4 percent Buddhist, and 3 percent Hindu.
While church leaders in the U.S. have expressed united support for the reform of U.S. immigration laws, this is the first time an ecumenical body has gathered to examine together the actual consequences of immigration on the life and witness of its churches.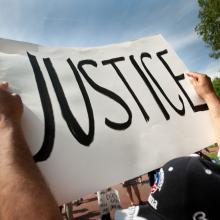 Last week Christian Churches Together in the USA gathered in Austin, Texas for its 7th Annual Meeting. CCT represents the breadth of Christian denominations in the United States, including historic Protestant, Catholic, Orthodox, evangelical Protestant, and historic black church denominations. In subsequent years CCT focused on issues of poverty and racism. This year leaders of this diverse body of Christian denominations focused on the need for broad reform within the U.S. immigration system.
Over the course of four days, this broad coalition of heads of communion and ecumenical officers learned the history of Immigration Reform in the U.S., sought biblical counsel, watched films about life along America's southern border, and listened to the testimonies of "DREAMers," undocumented domestic workers, and asylum-seekers. In the end the five families of the church in the United States reached consensus on a statement calling for just and humane immigration reform that includes an "earned path to citizenship."