anti-Muslim ads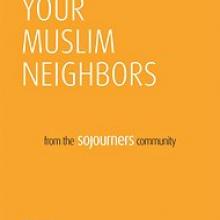 The racist, anti-Muslim ad in the New York Subway that used the language of civilized and savages has more than met its match.
A large group of Jews and Christians have countered that hateful message by tapping into the rich mines of neighborly love that are at the heart of Jewish, Christian, and Islamic traditions.
New ads by Rabbis for Human Rights , United Methodist Women, and Sojourners have tapped into the rich religious commandment to "love thy neighbor" to remind all of us to love our neighbors.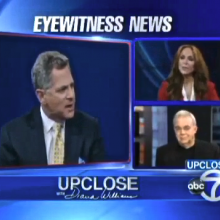 Maybe you've heard the buzz...
On Sunday, Sojourners' CEO Jim Wallis appeared on WABC-TV's Up Close news program in New York City to debate Pamela Geller of the Freedom Defense Initiative and Stop Islamization of America, who put up ads in NYC subway stations that read, "In any war between the civilized man and the savage, support the civilized man. Support Israel. Defeat Jihad."
Like many other folks of good faith, we at Sojourners were horrified by the blatantly hate-filled ads. We decided to do something to counter hate and fear with love and affirmation for our Muslim brothers and sisters. Last week, we began raising funds to purchase our own ad campaign in NYC subways with a simple message: "Love your Muslim neighbors."
Their debate got lively.
See for yourself inside the blog ...