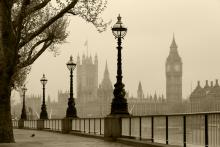 The British government is launching an independent five-year inquiry under the leadership of a prominent New Zealand-born jurist to examine whether private and public institutions, including churches, failed to protect children from sex abuse.
At a news conference in London on Nov. 27, Justice Lowell Goddard, who will head the inquiry, said the investigation would focus on high-profile allegations of child abuse involving current or former members of Parliament, senior civil servants, and government advisers.
Archbishop of Canterbury Justin Welby asked Goddard to investigate the Church of England first, saying that he would order his own inquiry if there was a lengthy delay, the Anglican Communion News Service reported.