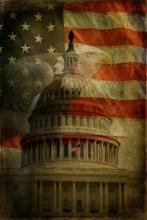 It is tragic to watch contemptuous right-wingers declaring war on America.
With little heed for consequences on either actual people or the national interest, they declare war on the poor, the hungry, Native Americans, the unemployed, gays and lesbians, immigrants, minority voters, women, military dependents, and public education.
The recent farm bill — which gives public subsidies to agribusiness and denies food stamps to the hungry — is just the latest sortie in a determined decades-long assault on American values.