Speakers Bureau
Book a Speaker
Sojourners
Speakers Bureau
We are delighted that you are interested in inviting someone from Sojourners to serve as a speaker at your upcoming event. The ministry of speaking, preaching, teaching, organizing, and public witness is a core part of our mission, and we are grateful for opportunities to carry this out. Please review our Speakers Bureau Information and Guidelines and browse available Sojourners speakers below.
Speakers Bureau
Adam Taylor
Adam Taylor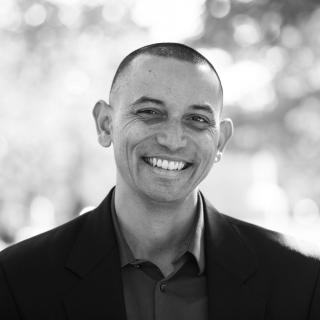 topics: human rights and global poverty, racial justice, climate justice, economic justice, immigration, women and girls, nonviolence and peace
Rev. Adam Russell Taylor is the president of Sojourners and author of Mobilizing Hope: Faith-Inspired Activism for a Post Civil Rights Generation. Taylor previously led the Faith Initiative at the World Bank Group and served as the Vice President of Advocacy at World Vision U.S. and the Senior Political Director at Sojourners. He has also served as the executive director of Global Justice, an organization that educates and mobilizes students around global human rights and economic justice. Taylor is a graduate of Emory University, the Harvard University Kennedy School of Government, and the Samuel DeWitt Proctor School of Theology. Taylor is ordained in the American Baptist Church and serves at the Alfred Street Baptist Church in Alexandria, Va.
Speakers Bureau
Wes Granberg-Michaelson
Wes Granberg-Michaelson
topics: The future of world Christianity; leadership, spirituality, and organizational change; the dynamics of congregational change and missional transformation; the impact of immigration on the church; maintaining faithful Christian witness in a dark time; Christian witness in the public square; the challenge of ecumenism to the church today; the inward spiritual journey as the foundation for outward action; understanding faith as a pilgrimage
Rev. Wesley Granberg-Michaelson serves as Chair of the Board for Sojourners. Known as a global and ecumenical church leader, Wes was General Secretary of the Reformed Church in America for 17 years, helped found Christian Churches Together in the USA, and served as Director of Church and Society for the World Council of Churches. Earlier he worked as a key policy assistant to U.S. Senator Mark O. Hatfield. Granberg-Michaelson has written seven books including about the church's response to the ecological crisis, Leadership from Inside Out, Future Faith: Ten Challenges Reshaping Christianity in the 21st Century, and When Change Comes to Your Church. Wes' work takes him to all corners of the globe, and he is known as an expert on the radical shift of Christianity to the global South as well as for his work in congregational renewal. His forthcoming book is Without Oars: Casting Off into a Life of Pilgrimage.
Speakers Bureau
Rose Marie Berger
Rose Marie Berger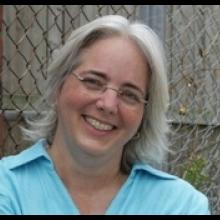 topics: nonviolence, peace, social justice, Laudato Si, Catholicism, feminism, spirituality, prayer, community organizing, poetry, climate collapse, and topics covered in issues of Sojourners magazine
Rose Marie Berger is a Catholic poet and writer who has worked for social change movements for more than 40 years. She is senior associate editor and poetry editor for Sojourners magazine, a non-profit based in Washington, D.C., whose mission is to inspire hope by "putting faith into action for social justice." Berger has worked at Sojourners since 1986. She is an author, Catholic leader, journalist, poet, and peace and climate activist. Her latest book, Bending the Arch: Poems was released in January 2019. She has four previous books, including Who Killed Donte Manning? The Story of an American Neighborhood and Cut Loose the Body: An Anthology of Poems on Torture and Fernando Botero's Abu Ghraib Paintings (with Joseph Ross). She writes a regular column for Sojourners on spirituality and justice. She is currently active in the climate change issues, including anti-pipeline organizing, the Watershed Discipleship movement, and the Catholic Nonviolence Initiative, a project of Pax Christi International, that formed in 2016 following a landmark meeting in Rome on Catholics and Nonviolence. In 2017, she was named Peacemaker of the Year by Pax Christi (Metro DC-Baltimore).