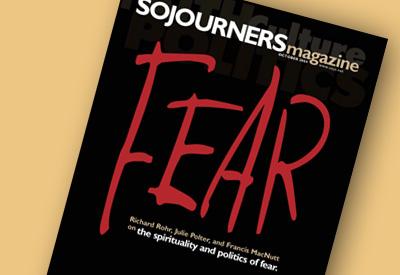 Increasingly, Americans are becoming aware that a few large corporations control what most of us see, hear, and read. For example, 22 companies own 39 percent of the 1,457 daily newspapers in America, accounting for 69 percent of daily newspaper circulation, according to 2002 figures from the Editor & Publisher International Year Book. The top 10 companies control 51 percent of daily newspaper circulation.
But when we talk about the dangers of media consolidation, we tend to speak in abstractions. When a few corporations own all the media outlets, we might say, the country will lose its diversity of voices. The marketplace of ideas will be monopolized. Avenues for dissent will be closed.
All true. But when I think about what is lost with the demise of locally owned media, I also think of a particular media institution in my corner of the world. It embodies what locally owned and locally rooted media could be and the possibilities that disappear in a world conquered by CNN, Fox News, and USA Today.
For 70 years, the Northeast Mississippi Daily Journal (formerly the Tupelo Daily Journal) has been a voice of faith and reason and an engine for social progress in what was once one of the most underdeveloped and undereducated regions of America. The Journal—led by its publisher-owner, the late George McLean—was the lead-
ing force behind decades of economic and community development that transformed Lee County (of which Tupelo is county seat) from the poorest county in the nation's poorest state to the second most affluent.
Along the way Tupelo and the surrounding area developed traditions of interracial cooperation, charitable giving, and enlightened self-interest that are the marvel of community development experts nationwide. Today all stock in the Daily Journal is owned by a charitable foundation that invests all dividends into projects for the development of families and communities in 16 counties of northeast Mississippi. And The Chronicle of Philanthropy recently reported that Lee County ranked 43rd of 3,091 counties in the nation in charitable giving.
If the Daily Journal were starting today, it might never happen.
I first saw the Daily Journal in the summer of 1997, when my family was preparing to move from Alexandria, Virginia, to a small town in the northeast region of my native state. My wife, Polly, and I were staying in a motel in our new home town while we looked for a house. On our first morning I stepped out of the room to get a morning newspaper. And there it was, staring out at me through the clear plastic cover on the newspaper box: Northeast Mississippi Daily Journal— "A locally owned newspaper dedicated to the service of God and mankind."
I prepared myself for the worst. Who else but a bunch of fundamentalists would put a religious slogan on the front of a daily newspaper? The only time I'd seen anything remotely similar was decades earlier in Indianapolis when I spotted an intensely conservative local paper that printed a Bible verse on the front page of each edition. But at least the Journal was local, so I put in two quarters, fetched a cup of coffee from the motel lobby, and sat down expecting to read the day's news according to Donald Wildmon (founder of the Tupelo-based American Family Association).
What I found instead was a thoroughly professional small city paper that, when it betrayed a bias, seemed firmly in favor of public education, racial reconciliation, and a bottom-up vision of economic development. The ethos of the paper, like that of the community it served, was Protestant and Christian, but (disregarding the archaic reference to "mankind") it was more Tony Campolo than Jerry Falwell.
This was a pleasant surprise. But it also presented me with a puzzle. How did such an anomalous institution come about? And even more baffling, how did it survive in today's cutthroat, merger-driven media environment?
I'd just had my first brush with what many people around the country call "The Tupelo Miracle." In the months to come, I learned the whole remarkable story behind this remarkable daily newspaper and, to declare all interests, became an occasional contributor to its Sunday op-ed page.
In 1934, George McLean was, like much of the country, out of work. He had most recently been a sociology instructor at what was then Southwestern College (now Rhodes College) in Memphis, Tennessee. McLean, a devout Presbyterian, was fired from that position when his Christianity drove him to cross the river into Arkansas and get involved with a cadre of Christian radicals who were organizing the interracial Southern Tenant Farmers' Union. But unlike most of the Depression-era unemployed, McLean had a small sum of family money to fall back on. He began looking for a business that would allow him to make a living and still practice his social gospel ideals.
The Tupelo Journal was for sale. So, as McLean wrote later, he "bought a bankrupt biweekly from a bankrupt bank in the middle of a Depression." The paper became the lecture podium for McLean's theories of Christian community development, and Lee County became his laboratory.
One of McLean's key principles held that "human resources are our most vital assets" and that development of the community depended upon "the fullest possible development of each person in our community."
That was a very convenient principle for northeast Mississippi, since it had no natural resources. There were no extractable minerals. The farmland was of poor quality. There were no navigable rivers in the region and few railroads. People were all it had. Most of them were poor white people (like the family of Tupelo native Elvis Presley) who descended from subsistence farmers who'd scratched a meager living from the red clay hillsides since the Chickasaw were driven out a century before.
McLean set about getting his newspaper back on a solid footing. He turned out to have a knack for the news business. The Journal became a daily in 1936, and even in the depths of the Depression it attracted readers and advertisers. As soon as the paper was making money, McLean began to spend it on community development projects. The first was the formation of Rural Community Development Councils (RCDCs) throughout Lee and neighboring counties. This helped foster community projects in the countryside, built bridges between town and country, and encouraged a sense of regional identity.
In 1948 McLean led in the establishment of Tupelo's Community Development Foundation. In the 1950s and '60s the mechanization of agriculture created mass unemployment and out-migration across much of Mississippi, but throughout those years Tupelo was growing and developing by attracting what were, for Mississippi, good-paying industrial production jobs. When Southern communities were desperate for any source of employment, Tupelo actually turned away companies that were mainly interested in a source of cheap labor. This story is told in detail in Tupelo: The Evolution of a Community by University of Mississippi sociologist Vaughn L. Grisham, published by the Kettering Foundation. Grisham heads the George McLean Institute for Community Development at the university, which supports community development efforts on the "Tupelo model" in the rest of northeast Mississippi. As a consultant he carries the Tupelo message to dozens of community development groups in small towns across the country.
Due to the influence of McLean and the Journal, and unlike the rest of the state, Tupelo complied peacefully with civil rights laws and integrated its public schools without a court order. McLean's second core principle of community development was interdependence—the success of any individual or group within the community depended upon the success of the entire community. That meant that, country or city, black or white, northeast Mississippians were encouraged to see themselves as being in the same boat. So when other communities around the Deep South experienced the conflict of sit-ins, lynchings, and battles over school desegregation, Tupelo united and prospered. "We managed to get through the civil rights era with minimal confrontation," says Journal editorial page editor Joe Rutherford, "and with a somewhat better perspective on human relations."
Peaceful integration of the schools and continuing white support for public education was just one part of McLean's crusade for quality public education, which was at the core of developing the region's human resources. In the 1970s, the Daily Journal decided to help raise the reading level of Lee County's public school students. So it laid out company money to hire a teacher's aide for every first and second grade class in every public school in Lee County.
Current Journal associate editor Danny McKenzie recalls, "I worked at the Journal from 1974 until 1979, when I moved to Owensboro, Kentucky, and became sports editor of the Messenger Inquirer. After I'd been there about a year, a story about the Daily Journal and Mr. McLean moved on the Associated Press wire service. It specifically mentioned Mr. McLean paying for a classroom reading assistant in every first-grade classroom…. The publisher of the Owensboro paper read the story, was intrigued by it, came to me, and asked how much Mr. McLean and the Journal spent on the program. I found out the Journal had spent about a million bucks. When I gave the information to my publisher in Owensboro, he turned pale and said he would get back to me. That was nearly 25 years ago, and I've not heard from him."
In 1973, McLean unveiled the final phase of his community development strategy when he turned over the Journal and its allied enterprises to a nonprofit foundation, called Christian Research Education Action Technical Enterprises, abbreviated as CREATE. For 31 years now, CREATE has been the sole stockholder in the Daily Journal and used its dividends throughout northeast Mississippi to serve the purposes McLean set for it: 1) The "development of the very young," especially in the first five years of life; 2) job training; and 3) "the conscious, planned development of competent, unselfish leaders."
The foundation also ensured the Journal's local ownership. McLean wrote prophetically at the time: We believe that a newspaper is a public trust and that it should constantly serve the people to the greatest possible extent…. We believe that locally owned newspapers can best reflect the values and serve the interests of the people of any community. We regard the increasing concentration of ownership of newspapers, radio, and television stations in the hands of a few big chains as potentially very dangerous to freedom of information in this country. Another serious problem with increasing outside control of the media is that the "bottom line," that is the desire for more and more profits, will take the place of service to readers, listeners, or advertisers.
Danny McKenzie, who put in several years at the Gannett-owned paper in Jackson, Mississippi, confirms McLean's wisdom. "No matter how good the intentions of a chain newspaper might be, it still has to get every little expenditure cleared through corporate headquarters, and oftentimes that headquarters knows little, if anything, about the local community."
According to Journal editor Lloyd Gray, "Especially in today's chain-dominated atmosphere, [the Journal] stands out as seeing profitability as a means to carrying out its mission rather than the sum of its existence. Our profit margin expectations, while healthy, are far below the norm for chain newspapers." Today the Daily Journal has a circulation of about 36,000. The population of Lee County is about 75,000.
How Does the "service of God and mankind" figure in the operation of a daily newspaper? Lloyd Gray, whose grandfather, father, and brother have all been Episcopal bishops of Mississippi, says, "I have always had a view of my work, wherever it was, as a vocational calling. Theologically I am drawn by the notion of community, and building community is the way the Daily Journal is in 'service of God and mankind.' It requires concern for the welfare of every individual, which in turn leads to the strengthening of the whole." Gray also notes, "We are probably one of the smallest daily papers, for example, to have a full-time religion editor [and] we declare ourselves firmly in the Christian tradition each weekend with an editorial that reflects on the ramifications of faith in how we live our individual and corporate lives."
Those Sunday editorials are in fact one of the Journal's most distinctive features. They might include reflections from Richard Foster or Henri Nouwen; hardly what you'd expect in the Baptist-ruled Bible Belt. A recent one on election-year religion consisted mostly of quotes from Jim Wallis' The Soul of Politics. Gray says the editorials "affirm the religiosity of our readership while offering, sometimes subtly and sometimes not, a different sort of theology than that of the dominant religious culture. I know of no chain-based newspaper that would believe 'faith-based' editorials to be appropriate. I may be wrong, but I believe this practice is virtually unique among secular daily newspapers."
In 1970, on the 100th anniversary of the paper he bought, McLean wrote down his 10 guiding principles for a newspaper or other business institution. The last one came from Luke 6:38: "Give and it will be given to you; good measure, pressed down, shaken together, running over, will be put into your lap." McLean wrote, "There is far more real truth in this than in anything that Adam Smith, the father of Capitalism, or Karl Marx, the father of Communism, ever said."
Among other things, the existence of the Northeast Mississippi Daily Journal proves that, in the right hands, the teachings of Jesus can be a business model. It also proves that a local media outlet can change the way people see themselves and their community and inspire them to act in new ways. That's a possibility that is being extinguished with every media merger.
As Joe Rutherford put it when asked what makes the Journal different from chain-owned newspapers, "We actually give a damn about place and people."
Danny Duncan Collum, a Sojourners contributing editor, teaches writing at Rust College in Holly Springs, Mississippi.