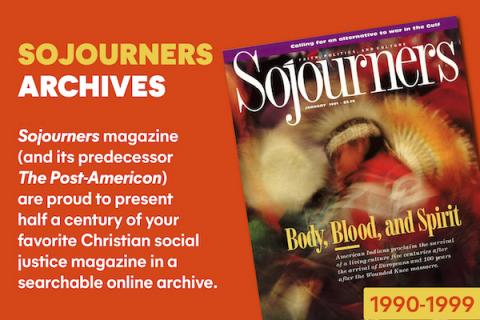 Santa Cruz, California, isn't the type of community that one would expect to be struggling with gang-related violence. A small city on the Pacific coast, Santa Cruz draws tourists from all over Northern California to its beaches and boardwalk amusement park. The city also attracts students from around the state to attend the University of California at Santa Cruz. Once a slow-paced fishing town, Santa Cruz is now a center for radical politics and the arts and abounds with organic food stores, theaters, funky coffeehouses and restaurants, and alternative bookstores.
But like many small cities in California, Santa Cruz is a place of drastic contrasts and wild contradictions. Unseen by most of the visitors-yet literally adjacent to the popular beach boardwalk-there exists a section of this small town that faces the big problems of the inner city: low-income housing projects with teen-age heroin addicts, youth who are at risk from gang-related violence, and families who struggle to put enough food on the table for their children. For many of the predominantly white residents and students in Santa Cruz, the life-la vida loca-of the barrios is a distant reality that they read about in the newspapers or see on television more often than face to face.
Gangs in Santa Cruz County, which are made up almost exclusively of Latino youth, exist in a complex network of ever-changing alliances, subsets, and crews, each loosely connected with California's two major Latino gang alliances, Norteño and Sureño (Northern and Southern). The Norteño alliance, which identifies itself with the color red, is associated with the Nuestra Familia gang that started in 1965 in Soledad penitentiary. The Sureño alliance, which is connected to the Mexican Mafia, a gang that began in a California prison in 1958, claims the color blue. Sureños generally consider themselves to be Mexican nationals and usually speak Spanish.
In Santa Cruz County, the Norteño-allied gangs include Northside Wat-sonville (the Northsiders), which, with about 300 members in 10 subsets, is the largest and oldest gang in the county; City Hall, which broke off from the Northsiders in the 1970s; and Westside Santa Cruz, which is one of two multiracial county gangs. Sureño gangs include Poorside Watsonville, which is active mainly in the migrant farmworker camps and has about 100 members; Eastside Santa Cruz, which includes the Beach Flats barrio where many newly arrived immigrants to Santa Cruz live; and Villa San Carlos, which is active in the low-income housing projects of the same name and includes Latino, African-American, and white members.
Although these alliances and groupings are helpful to understand the gang structure in Santa Cruz County, one must be careful not to interpret them too strictly. The connections between the gangs and the young people in them are constantly in flux. In a recent Santa Cruz Sentinel report on area gangs, Henry Robles, a Watsonville gang investigator for the police, said, "A lot of Northsiders grew up here and have family ties with Poorsiders and City Hallers. They are cousins. We literally have family members killing family members."
Though gang-related violence has been taking place in Santa Cruz County for decades, it has recently escalated to the point where it is now a major concern to many county residents. In February 1994, 9-year-old Jessica Cortez was shot and killed as she left a bakery with her 16-year-old brother, Jorge. Jorge was chased back into the bakery by a young man who executed him on the floor of the business. The police suspect that Jorge, who was associated with the Northsiders, was gunned down in retaliation for a recent shooting of a 14-year-old Poorsider.
In March, a 22-year-old Northsider, Michael Echevarria, was shot in the head at pointblank range during a party by a 19-year-old City Haller. On the day of his funeral, Northsiders retaliated by stabbing two City Hall-related youth. In June, after a brawl between City Hallers and Northsiders, 19-year-old Antonio Valdivia was shot and killed as he was leaving in a car. The sister, sister-in-law, and the house of the suspect in that shooting were shot at the same day in drive-by attacks.
Gang-related violence continues to occur nearly on a weekly basis-a problem confirmed during my visits to Santa Cruz in August 1994 and December-January 1994-95.
MANY OF THE solutions to urban violence proposed by adults have focused on working to eradicate gangs from our society. But youth gangs won't go away until society works together with youth to address the issues that cause young people to join gangs in the first place.
Barrios Unidos in Santa Cruz is part of a growing movement of church people, community activists, educators, and ex-gang members who, instead of blaming young people for society's problems, are sticking with them to work in creative ways to end the violence. "The reason why these groups start in the first place is because a lot of the kids can't afford anything else," says Elizabeth Ayala of Barrios Unidos. "Gangs are the cheapest club they can afford. They start as a friendship kind of thing and one thing leads to another. I wouldn't even call them gangs unless they're doing criminal activities. Young kids really just want a place to fit in."
Otilio Quintero, the assistant director of Barrios Unidos, says the impetus that drives gang-related activity is "misdirected energy that we have to work to redirect in ways that are positive and creative rather than destructive."
Barrios Unidos, whose name means "United Neighborhoods," was founded in 1977 by Daniel "Nane" Alejandrez. It is the local manifestation of The National Coalition to End Barrio Warfare, of which Nane is also a founder. A veteran of the Vietnam War and a former drug addict, Nane saw 14 of his relatives die in 10 years due to gang-related violence, including two of his three brothers. "After a while, you'd become callous to funerals," Nane told The Good Times, a Santa Cruz weekly. "I didn't know how to deal with the deaths of my heroes and mentors. When I lost them, it was like I lost a big part of myself."
When he nearly died from an overdose, Nane had a revelation and realized where his life was headed. "The Creator gave me a vision, a chance to see my brothers," Nane said, and he turned his life around and committed himself to the peace and survival of his community.
The success of Barrios Unidos is in part due to the fact that they teach from experience. Most of the staff members at Barrios Unidos came out of the barrios themselves and can show young people the consequences of their lifestyle. "Barrios Unidos teaches kids to have hope through people that have already been through the system-ex-gang members, ex-felons, people who know what is involved," says Manuel Martinez, a program coordinator. "The media glorify this gang stuff, but Barrios tells them what to expect."
"We are teaching the kids how to survive," said Elizabeth Ayala, "by being survivors ourselves. We didn't read any books on the topic."
THE WORK OF BARRIOS UNIDOS draws on the spirit of indigenous traditions and, increasingly, that of the progressive church community. "The End Barrio Warfare movement is a spiritual movement to us," says Nane Alejandrez. "We have to be prepared spiritually in order to try to stop the violence. It's a long journey. If we don't have that, it is very easy to get lost in the daily madness and pain.
"For some time we have felt abandoned by the church on this issue, but in the last couple of years more people are seeing that the church has to be involved. This has given people in the movement hope that we are not out here alone.
"For us to say we have certain churches behind us is very new and very powerful. It's also good for the churches to be able to say that they are out on the streets-or at least that they are supporting people working in the streets. The business, education, and law enforcement communities once shined us on by saying we're just a bunch of hoodlums coming together. But with the church behind us, they can't write us off as easily."
The spiritual support of the Chicano community has both Christian and Native American roots. The burning of sage and sweetgrass recalls the purification and inspiration that are at the core of Barrios Unidos' work. The image of the Guadalupe brings to mind their motherly devotion to the community. Every Saturday night, "sweats" are held by one of the group's spiritual mentors, Henry Dominguez, a veteran activist in both the Chicano and Native American movements.
"Going to the sweat lodge and having members of different congregations come to sweat with us helps us see what we need to go through to deal with the madness," says Nane. "There're a lot of differences between us, but when we go into the sweat lodge we care for each other and pray for peace and patience together. We pray for people to realize what we are trying to accomplish here.
"We had been taught to be ashamed of our indigenous culture. But we are finding out more about ourselves and our Indian background, and we are embracing that. We see that our grandfathers and grandmothers had a lot going for them and that we have gotten away from them while living in the cities."
The spiritual core of Barrios Unidos feeds the outer life of their work as well as the inner. "Spirituality, that's what
keeps us going," says Frank Gonzalez, an organizer at Barrios Unidos. It is the force that makes it possible for them to go one step further than even they thought possible.
"We are in the forgiving business," says MaryLou Rangel, who works as the office manager of Barrios Unidos. "The forgiving business is easier said than done. Sometimes when a person comes here and wants to do right they'll be OK for a couple of weeks, then the street life gets to them. Our job is to keep our door open all the time for these people to come back. Everyone has their own pace. We are not here to judge people.
"It starts by working within yourself first. Before it can work with anyone else, you have to find peace with yourself," she says. "Nane has done a tremendous job of showing us how to be humble. It's not an easy thing to learn. We all have to have patience with everyone we come across."
BARRIOS UNIDOS' LATEST project is the César Chávez Institute for Social Change, a dream that has been 20 years in the making. The mission of the institute is to raise up community leaders in the tradition of César Chávez, Martin Luther King Jr., and Mahatma Gandhi-barrio warriors who through nonviolent action bring justice to their neighborhoods.
The institute is housed in a new office building in downtown Santa Cruz, along with Barrios Unidos' administrative offices. Its academies include a dance studio where young people learn Latino folk and popular dance styles, a silkscreen production facility, a computer training lab with on-line capacity, a small auditorium to hold community events and presentations, and a video studio where young people will produce their own videos with the assistance of Santa Cruz's community access cable network, with whom they share the building.
Knowing that it is easier to affect the lives of young people if they reach them before gangs do, Barrios Unidos also runs "kids clubs" in three locations: the low-income housing projects Villa San Carlos and Neary Lagoon, and in the Beach Flats barrio in Santa Cruz. In the kids club program, young people between the ages of 5 and 15 participate in recreational activities, arts and crafts programs, and peer support groups. By exposing children in the housing projects to activities and lifestyles that they may never otherwise have access to, Barrios Unidos hopes to broaden their horizons and offer them alternatives to the lure of gangs that they face as they become teen-agers.
"We're teaching them to be leaders in the community," says Barrios Unidos' Frank Gonzalez, who works with young people in the Villa San Carlos housing project. Unlike other programs, Barrios Unidos makes a point of being with the kids full-time, including weekends, nights, and holidays.
Steve Vigil of Barrios Unidos runs a kids club in the Neary Lagoon housing projects that were built for those made homeless by the 1989 Loma Prieta earthquake. Though Neary Lagoon is nice as far as projects go, its reclaimed land had no space for a playground. When the city failed to build a promised park near the facility, Barrios Unidos' kids club and other local residents took matters into their own hands. Working together to clear and level a small piece of land on the edge of the compound, they built a small soccer field (sans grass) and erected wobbly goal posts made of two-by-fours. The barrio soccer team is scheduled to play the kids club team from Villa San Carlos soon.
Steve and Frank, who are both in their 20s, were worried about Victor, a 13-year-old who they worked with in the Neary Lagoon housing projects. Victor was one of the older kids that Barrios Unidos worked with at Neary, and the local crew wanted to jump him into their gang. He was feeling pressure from his homeboys to declare his allegiance to them and the barrio. Before going out of town on other responsibilities, Steve and Frank wanted Victor to know that he had their support as he hesitated to become involved in the barrio crew. Head bowed and feet shuffling, Victor listened as Steve spoke with him alone.
These kids have heard about the dangers and problems of gang-related life from the first-hand testimony of ex-bangers from Barrios Unidos, but many feel they have little choice about whether to get involved in local crews. Because they and their families live in a neighborhood that can at any time be attacked by members of another barrio, it is hard for them-when their love and loyalty are put on the line-not to join others in defending their own.
As Steve walked away from Victor, he turned back and said, "Remember, no fighting."
For older youth, Barrios Unidos runs programs that are focused on job skill development and the creation of small business enterprises. Manuel Martinez coordinates Barrios Unidos' silkscreen production program that channels the artistic skills of barrio youth into revenue-generating enterprises.
"Producing their art into T-shirts has given them self-esteem," says Manuel. "It gives them great joy to see that their art is actually worth something. By developing their skills, they could turn around and get a job silkscreening somewhere else."
Women have played a crucial role in Barrios Unidos since the organization started, with longtime activists Elizabeth Ayala, MaryLou Rangel, and Argelia Flores especially focusing on the experience of women. "Sometimes in our culture, the men tend to outvoice the women," said MaryLou Rangel. "But we are not here to stand behind them or in front of them, we are here to stand by them. We need them just as much as they need us.
"I wish a lot more women would get involved in the peace movement," she says. "The compassion that women bring to the organization is very important. Women bring a different view that can enlighten the men. The male and the female views really need to come hand in hand in order to move forward."
AFTER YEARS of not being trusted, Barrios Unidos now works with other Santa Cruz organizations to build greater support for their work in the community. "We work in collaboration with the parks and recreation department, and the police at times cooperate with us," says Elizabeth Ayala. "Although some of the kids might think we're snitching, collaboration means working together as equals. We try to work on those terms. If the adults can't get along, how can we go to the schools and tell the kids that they should?"
Through work with the city's Arts Council, they have gotten grants for murals and other projects that are geared toward incorporating barrio cultura into citywide projects. "We are getting more support now. Before we couldn't even go into the schools," says Elizabeth. "A lot of people were in denial that gang violence existed in the community. But now, they have seen the need for Barrios Unidos here."
Though Barrios Unidos is primarily a Latino-focused organization, they are working to bring more volunteers from different backgrounds into their work. "The kids really appreciate that," says Elizabeth Ayala.
"It's not only Chicanos and blacks killing each other," she says. "We have whites and Asians and all kinds of kids doing the drive-by shootings and everything else. We need to come together; it's the only way to do it. If you walk into this office with purple hair and green eyebrows we're not going to turn you away. It's not how you look, it's what you have to offer."
It is necessary for everyone-adults and young people, rich and poor-to look within themselves for change to begin. As writer and youth activist Luis Rodriguez wrote in a recent article for The Nation, "We must recognize that our battle is with a society that fails to do all it can for young people-then lays the blame on them. It's tougher to walk these streets, to listen to young people, to respect them and help fight for their well-being. It's tougher to care."
Barrios Unidos has 13 chapters in California and more than a dozen others in states around the country. They will be hosting a National Gang Summit, March 31-April 3, in Santa Cruz. For more information contact Barrios Unidos, 313 Front St., Santa Cruz, CA 95060; (408) 457-8208.