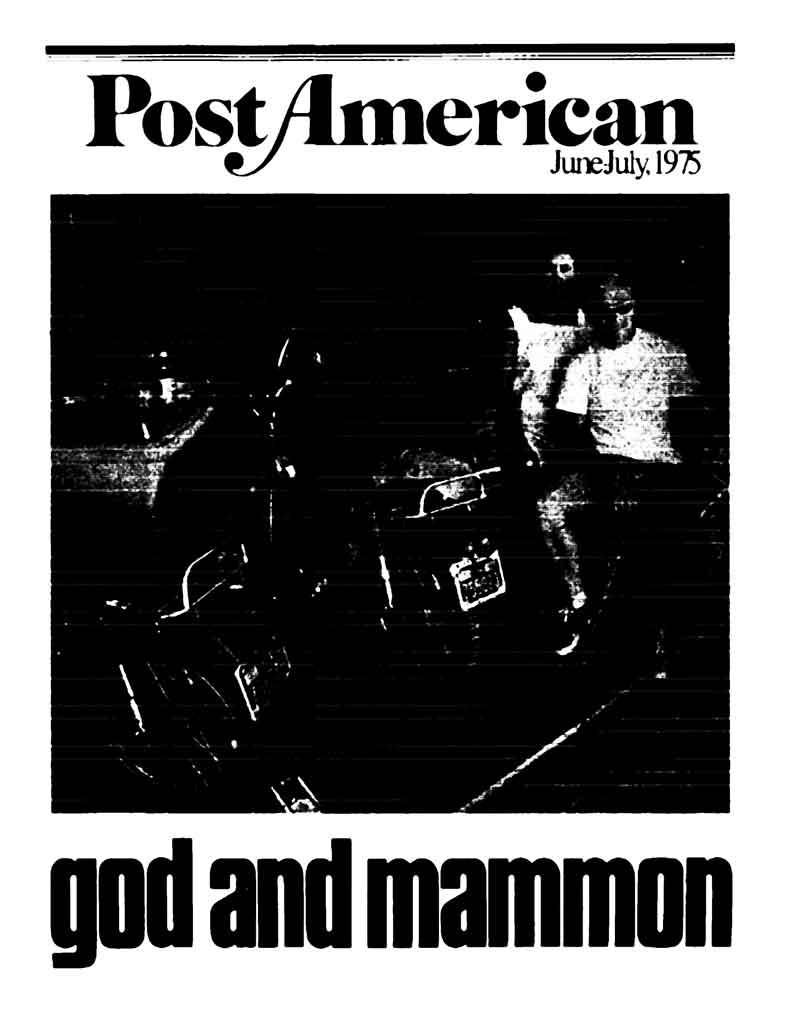 Magazine
Sojourners Magazine: June-July 1975
Subscribe to Sojourners for as little as $3.95!
Cover Story
The right to amass capital and its concomitant power has been maintained and practiced by many Christians. It is not without cause that Marx connects Christianity with capitalism.
Those who possess money and property usually feel they have the right to use these things for their own benefit. But this is not the way of Christian love.
The shared life of the Acts community.
Feature
Evangelism, community development, and political encounter
I want to share with you several ideas that are extremely difficult to grasp and indescribably difficult to embody.
Commentary
The toughest kid on the block.