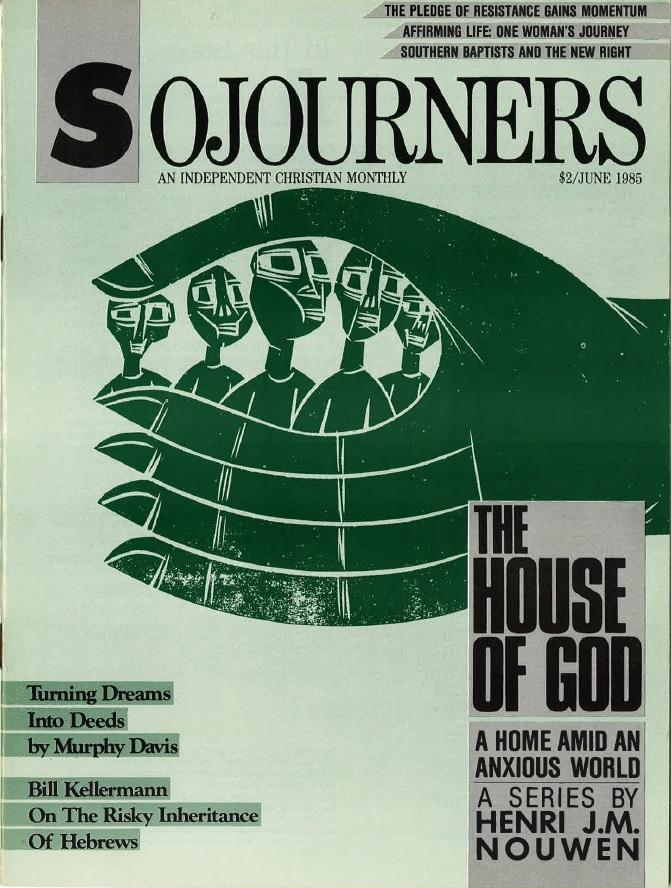 Magazine
Sojourners Magazine: June 1985
Subscribe to Sojourners for as little as $3.95!
Feature
The Benedictine sisters of Erie.
Columns
"I know how to play soccer," he whispered--his first words to his great-great-aunt.
The Pledge of Resistance against U.S. escalation of war in Central America.
Every Monday morning, 11 Sojourners Community members prepare for the workaday world.
The fundamentalist drive to take over the Southern Baptist Convention.
Departments
Forbidden words crackle / like brittle snow on your tongue.