Among democratic nations, the United States has the highest death penalty rate in the world. As the only G8 country to regularly use capital punishment, the United States joins China, Iran, Saudi Arabia, Iraq, North Korea, and Yemen as the world's leaders in executions.
Since 1973, 141 people in 26 states have been exonerated from death row with evidence of their innocence.
17 states and the District of Columbia have abolished the death penalty. However, the federal death penalty can still be enforced in every state.
The annual cost of California's current death penalty system is $137 million per year . The cost of a system that imposes lifetime incarceration rather than the death penalty would be $11.5 million per year.
Since the death penalty was reinstated in 1976, 35 percent of those who have been executed have been African American (African Americans constitute about 14 percent of the U.S. population).
—Compiled by Elaina Ramsey
Sources: Amnesty International; Death Penalty Information Center; California Commission on the Fair Administration of Justice; U.S. Census.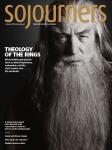 This appears in the January 2013 issue of Sojourners
Got something to say about what you're reading? We value your feedback!