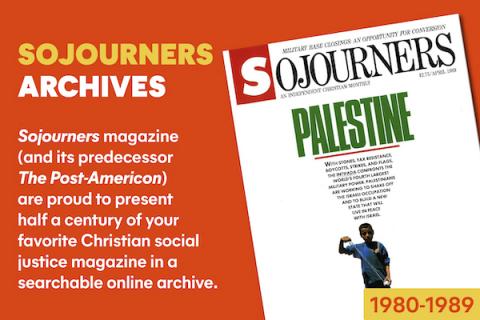 We were busily working toward the magazine deadline when the news came. Someone had driven a truck to the Washington Monument and was threatening to blow up the structure in an effort to stop what he called "this madness" of nuclear weapons. Claiming that his truck held a thousand pounds of explosives, the man made a number of vague demands, including the initiation of a nationwide dialogue on the arms race and the devotion of 51 per cent of media coverage to the question.

We listened throughout the day, and finally the radio news informed us that the name of the truck's driver was Norman Mayer. He was described as a 66-year-old man who had grown increasingly distressed with the endless spiral of nuclear weaponry. He had reportedly spent more than $30,000 in newspaper ads and leaflets trying to get people to do something about the arms race.

Scott Duffy, a member of the Catholic Worker who works part time at Sojourners, had met Mayer a week before in front of the White House. Like Mayer, Scott was there, on the day that Reagan had announced his MX decision, to protest nuclear weapons. Mayer came over to talk to him.

"It's futile," he told Scott. "It won't do any good. I've been trying for years, and no one will listen to me." He said that he was not a pacifist and had no religious faith. Scott recalled that Mayer didn't seem crazy, just frustrated and desperate.

As Mayer, dressed in a blue jumpsuit and visored motorcycle helmet, circled the monument, the area around was quickly evacuated and surrounded by police. Eight people were initially trapped at the top of the monument, but Mayer allowed them to leave after a few hours. At the end, he could only kill himself. The blast could blow out windows in nearby buildings, but would not seriously damage the 15-foot-thick granite and marble walls of the monument.


Read the Full Article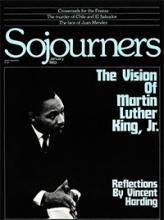 ​You've reached the end of our free magazine preview. For full digital access to Sojourners articles for as little as $2.95, please subscribe now. Your subscription allows us to pay authors fairly for their terrific work!
Already a subscriber?
Login