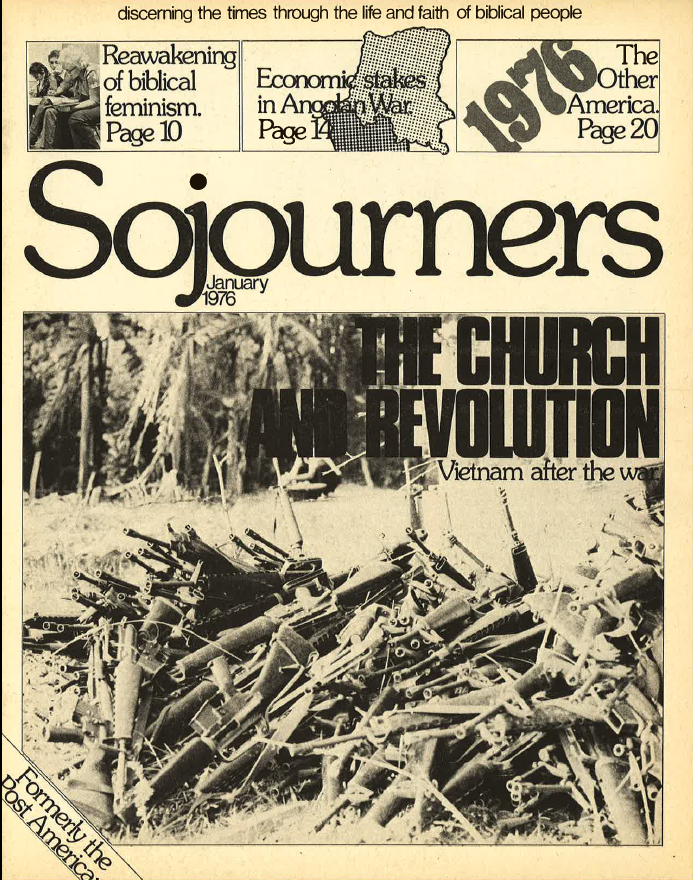 Magazine
Sojourners Magazine: January 1976
Subscribe to Sojourners for as little as $3.95!
Commentary
In recent years a great many Christians, disturbed by the absence of a vital witness to Christ in his churches, have prayed something to the effect, "Lord, revive thy church beginning with me."
Columns
The intensity of the problems we face today render traditional approaches and solutions inadequate and counter-productive.
More than ever, the task of the faithful church in America during 1976 will be to discern how the principalities of American power are dethroned by the victorious triumph of the cross.