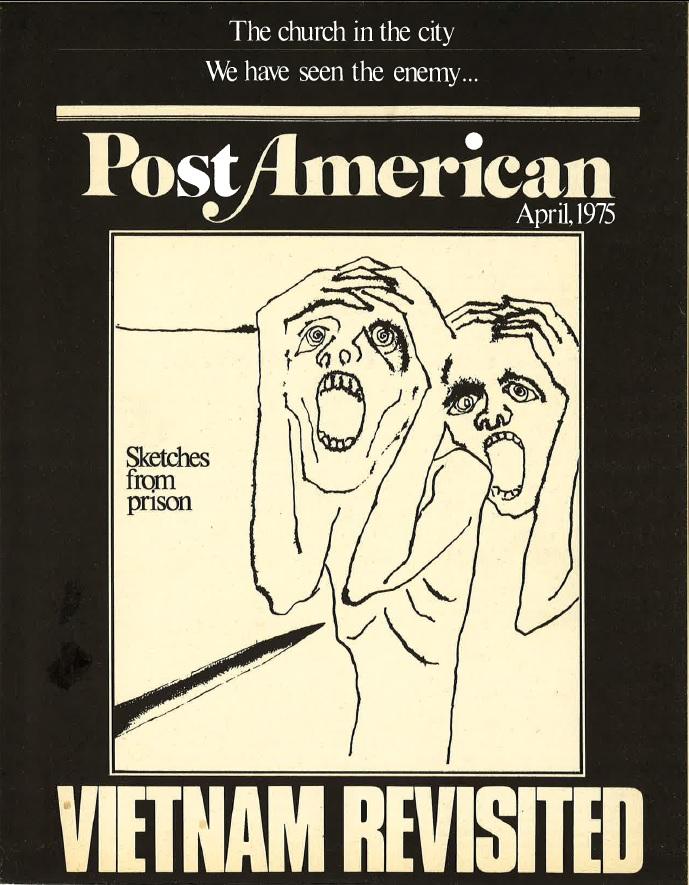 Magazine
Sojourners Magazine: April 1975
Subscribe to Sojourners for as little as $3.95!
Cover Story
A personal report on the war that never ends.
Feature
Part IX: The Tappan Brother: businessmen and reform
We stand with neither Caesar nor Christ, yet we praise and patronize them both.
I am willing to allow Nixon to have been the devil if we view him as having been our corporate personality reflective of the more glaring sins we commit together.
Commentary
"Kids are dying who shouldn't die," said Robert Beck, a World Vision doctor. "They die in our arms. It's hard to believe.