Posts By This Author
Sen. John McCain Dies at 81
, 08-25-2018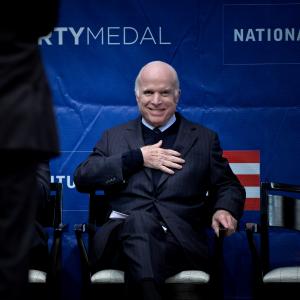 Republican Sen. John McCain of Arizona, a former prisoner of war in Vietnam who ran unsuccessfully for president in 2008, died on Saturday at age 81, according to a statement from his office on Saturday.
Explaining the Fight Over U.S. 'Net Neutrality' Regulations
11-27-2017
Pai's proposal would require ISPs to disclose if they allow content blocking, slowing though so-called throttling, or paid prioritization in which a third-party owner pays an ISP to have their content move more quickly. It would also eliminate the internet conduct standard that gives the FCC broad discretion to bar ISP practices it deems improper.