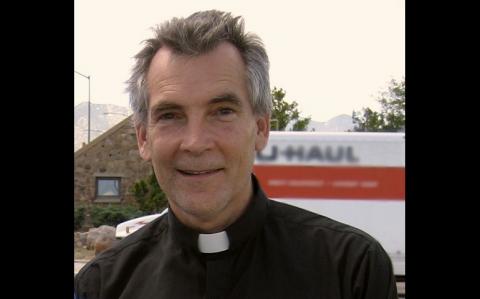 Stephen Kelly, SJ, a Jesuit priest and peacemaker, spent six years in prison for hammering on D-5 Trident missiles and other "plowshares" actions.
Posts By This Author
Do Not Be Ruled by Fear, but Faith
06-30-2016
'Doctors of the Church' Daniel and Philip Berrigan offer us a great service - if we have the ears to hear.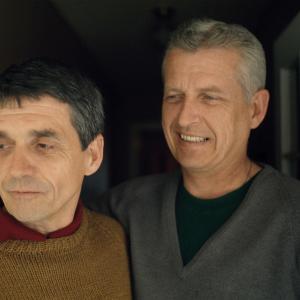 On April 30, 2016, Catholic peacemaker and activist Daniel Berrigan entered life eternal. He was a teacher and friend to many in the Sojourners community. The following article is adapted from the homily Steve Kelly gave at Dan's May 6 funeral Mass in New York City. Read more reflections on Dan's life and legacy in the August 2016 issue.
IN THE STORY OF LAZARUS, told in John's gospel, seemingly Jesus arrives too late. Humanity, doomed like Lazarus, is sealed under two tons of stone. Is this then an inspired picture of how God sees us? Humanity sealed up in death? Death taunting Jesus until Jesus has a visceral reaction? The hand of death moves the chess piece toward checkmate.
The complexity of the lie goes: "Once you are dead, once afraid, how will God guide you?" If afraid, how can one obey the guidance, dependence on the one who sent him?
"Greater love has no one than to lay down one's life for a friend." So God does know what it's like to encounter death's whiplash version. Always, everywhere, each time, each encounter, risks are included.
Jesus went the distance in this anguishing scene. To see him at work is to see life itself overcoming death, because he, as a human being, cooperated, obeyed the guidance of the one who sent him. He loved, he lays down his life.
Now there is a different moral power in town. God is going to crack death's veneer, a chink in the armor. Through Jesus' obedience, the crumbling begins, and the hidden, insipid hold of death is broken.