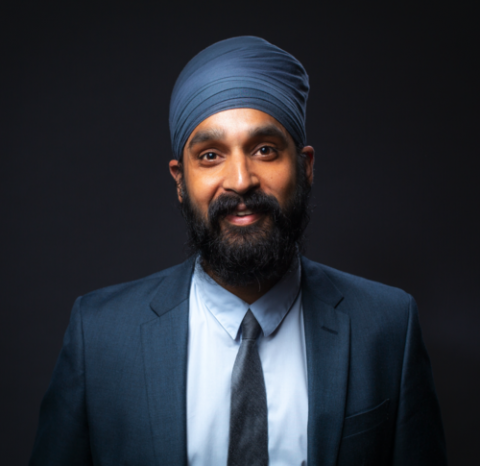 Simran Jeet Singh is a visiting professor at Union Theological Seminary and senior religion fellow for the Sikh Coalition. He is also the host for Spirited, a new interview-based podcast on faith, spirituality, and activism.
An accomplished professor, author, and dad-joke teller, Simran uses personal stories, humor, and a love of pop culture to connect with people. That's because Simran understands that marginalized groups will not lecture their way into dignity. Empathy is nurtured through personal relationships and Simran has forged these connections through a variety of mediums, including social media, regular columns and providing on air commentary for programs like NPR, The Daily Show, and the BBC.
Simran has recently added author to his resume; his picture book on Fauja Singh, the world's oldest marathoner, will be published by Kokila/Penguin Random House in 2020. His adult non-fiction book on Sikh wisdom for our current times will also be published by Penguin Random House in 2021. Simran is also the author of "Covering Sikhs," a guidebook to help journalists accurately report on the Sikh community. ,p>Born and raised in San Antonio, Texas, Simran is a diehard Spurs fan and an avid marathoner. He lives in Manhattan, New York with his wife and two daughters.