Posts By This Author
Keystone XL: People of Faith Say 'All Risk, No Reward'
04-30-2013
A pipeline that will run from Canada, through the Midwest, and down to the Gulf Coast, the purpose of Keystone is to transport tar sands oil, which is more toxic than conventional oil, to ports where it can be processed and shipped overseas. In fact, the only oil that is guaranteed to stay in the U.S. is what will be spilled in communities and on farmlands. We saw this happen recently when a similar pipeline spilled in Arkansas. And, as for the promise of jobs, independent studies say fewer than 50 permanent jobs will be created by this project. Keystone is a deal in which America gets all the risk without any reward.
It's time for our leaders to take a stand and to stop supporting projects that only perpetuate our dependence on toxic, dirty sources of energy that contribute to climate change. But in the world of politics, it's not enough for something to be a moral imperative to get people to act. It is the nature of politics, and democracy, that our leaders respond when they feel the political pressure to do so. As people of faith, we have a powerful voice in our country. Keystone would not have been an issue in the Massachusetts Senate race if local religious communities had not made it clear that it is important.
Knocking at Freedom's Door
07-01-1998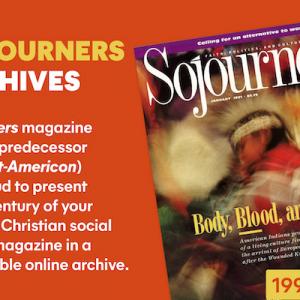 The church in China is finding new openness--but only when the state says so.