Posts By This Author
Stop Debating Whether Christian Nationalism Is Christian
09-29-2023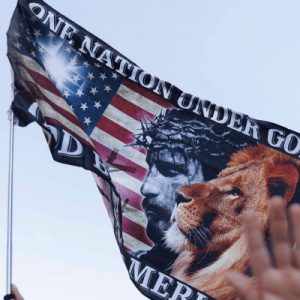 As a Jewish atheist, I'm not invested in arguments about which version of Christianity is truer. However, I am skeptical when I hear Christians respond to Christian nationalism by distinguishing it from "true," "Christlike," "pure," or "orthodox" Christianity. If Christianity is only true Christianity when it is good or kind, then no "true" Christian ever does anything bad. That makes it easy to dismiss Inquisitors and slaveholders alike in the past, and it makes it easy to dismiss structural power to do harm that you may have as a Christian now as well.
What James Baldwin Got Wrong About Black Antisemitism
08-14-2023
The writer James Baldwin's 1967 New York Times essay "Negroes Are Anti-Semitic Because They're Anti-White" is a passionate indictment of white Jewish racism and a condemnation of antisemitism. His essay is clear-eyed and right about most things — except for its thesis.